12
Partnership with Google AdSense Certified Partners? Good or Bad?
Have you got any invite or phone calls from any Google Adsense Certified Partners saying that they will manage your Google Adsense account and promising you more/extra benefits and revenue if you join them? Or any friend recommended you to join them/get their services?
So what are you thinking now? Yes? or No? Have a Confusion? Hahaha! 😀

Well, before joining them, you should know some important things which I say here about Partnershiping with Google Adsense Certified Partners. I'm also sharing my so far personal journey [experience] with them here!

First let's start with the basics!
Who are Google Adsense Certified Partners?
​Adsense Certified Partners are the private companies approved by the Google officially, these companies provide guidance/suggestions to Adsense publishers regarding Ad placements, Ad units and also some other services they will offer.

- You can check more info by clicking here!
How much do they charge for providing guidance, services to you?
Ah, well, it actually depends on the company! Price varies from a company to company.
Some companies quote the price depending upon the traffic you get!
Some gonna ask 25% of your total adsense earnings monthly. Or some gonna ask 10%
If you're a beginner, so in order to get a new Adsense account approved for your website, they may charge around or more than 30% monthly!
So how to contact them and get their services?
I'm giving you 2 official links, there you'll find all the Google AdSense Certified Partners in the World! You will also see the contact details of each company there.

You just need to select your country in these 2 links!
How they gonna communicate with you regarding their suggestions, services?
Is there any approval conditions?
Some Adsense Certified Partner companies approve you only if you get minimum 10 K page views per day!
Few companies accept you if you have at least minimum 1 lakh (100 k) page views per month
They gonna ask you to send your Google Analytics, Google Adsense screenshots regarding your traffic, clicks etc info!
Today I would like to cover entire information [a detailed info] regarding the benefits, disadvantages, what services they offer, what we can expect from them, etc.
Btw, my readers, do you know these? (Just for knowledge) 😀
---
Types of Google Adsense Accounts:
There are 3 types of Adsense accounts,

Normal Adsense Account
(Most people use)


Managed Adsense Account
(Few people use)


Premium Adsense Account
(Tough Approval - Rare people use)
There are 2 types of ban in Google Adsense,
Account Ban


Website's Domain Ban (Url Ban)
The term "Managed Adsense account" means the normal Adsense account which we daily use is managed by Google AdSense Certified Partner, so thus as it's managed by them, so we call it as Managed Adsense account.

On your Adsense account dashboard, on right top, you'll see a red badge "Managed account" like this -

Services which Adsense Certified Partners offer to us:
Well, they say they offer many services, but since I'm writing this post as per my own experience, so I'm listing top/common services which all AdSense Certified Partners offers,
Guidance regarding Adsense Ad Placements
Double Click Ad Exchange Account (Ad X account)
AdMob (Mobile Apps monetization)
DFP Ad Server
Any new upcoming official things/tools
Latest Info/news/invites
Now I'm discussing the above services in depth! So let's begin, guys! 🙂
Advantages/
Benifits/
Note
Caution/
DisadvantageS/
Note
Are you a noob? Just a newborn baby who doesn't know anything about AdSense ad units or ad placements?

Instead of paying money to Adsense Certified Partners monthly, you can change/experiment the ad placements yourself by looking at the results of your data and picking out what's the least performing ad unit/ad placement.
Tip:

There are many blog posts on the Internet regarding "Best Adsense Ad Placements", you can simply learn from those tutorials!
---
Advantages/
Benifits/
Note
Caution/
DisadvantageS/
Note
Yes! They provide you a Double Click Ad Exchange Account which is also called as 'Ad X account'.
Wondering what is a Double Click Ad Exchange Account?
Well, from this ad account, you'll get 2 additional Google display ad units for all your websites!
Note:

Not all people who join the managed accounts will get the Ad X account. There are some traffic requirements in order to get the approval for this Ad X account. So if you have huge traffic, then you'll get this account!
---
So just for this advance release of things you gonna join them? lol

😀
Friends, you should note 1 point, whatever things the Google Adsense gonna release, it's for all people! Some people will get before, some will get after! That's the only difference!
In the few days gap, everyone will be using that! So not a big deal, ha!
Btw, shall I be more frank here? Don't expect that Adsense Certified Partners will automatically notify you about the new things always! It depends on the company you join with!

Well, in my case, with the company which I joined, I use to always pinch their thighs

"Hey, what's up pal? Got any new things?",

that's how they notified me "Page level ads" and gave me that! Or else they might have forgotten about that for me unless I ask them!

:'(
---
Yes! They may provide you any latest official news or info regarding adsense! They can also give you invitations to attend Google Adsense Publisher Meetings which happens in your country!
---
---
---
Well, now apart from their services, let me tell you some more things which I faced personally in my journey with them,
They give you no guarantee that your Google Adsense account will not be banned anytime!
They clearly told me that "You're only responsible if anything happens to your account!"

While begining day itself, they told me this! We have no responsibility for "Account level violations" and I should only take care of this! And if any "Site level violations" happens, then they will try to suggest ideas to solve those!
So if any sudden click bombing activity happens on your Adsense ads or any enemies make fake clicks on your ads, then these Adsense Certified Partners can't help you as they say that you should only monitor fake clicks on your sites! 🙁
Some times they may harm your Adsense account by suggesting wrong Ad placements!
Recently a few months back I got a policy violation warning from Adsense team just bcoz of the wrong ad placement suggested by Adsense Certified Partner!

As per the latest Adsense Policies, you're no longer eligible to keep particular ad units like rectangle format under the title of the post as it pushes the content below the fold in Mobile view!
But they suggested me to keep a rectangle ad unit under my posts title on my whole site, and thus how I got my policy violation warning just becoz of them!
​And you know what they said as a solution when I received this policy violation?

They told me to delete the post which the warning message stated in "Example URL:", they told me that this post is bringing me the problem, no issues with the Ad placements which they suggested! So this is a completely wrong solution which they told me!

Also at that time, for my targeted keywords, that post is standing at #2 position in the Google Search! So I don't want to delete this post from my blog as I would loose a good amount of traffic! So I kept on re-reading the policy for many times and my brain told me that "Deleting this post is not a right solution, but there's something else which causing the problem!" and I started exploring it by asking it in blogging groups on Facebook and some bloggers told me the solution that the Rectangle Ad unit which I kept under title is causing the problem! And I cross-checked that solution and found it as right! So removed that rectangle ad under the title and successfully resolved that whole problem! Now today I'm standing at #1 position for the same targeted keywords of that post in Google Search! I would have simply lost traffic for that post if I had followed what the Adsense Certified Partner told me and I would have got my Adsense account disabled as they didn't tell me any changes to the rectangle ad unit under the title on my site! 🙁
Note: I think this can be a rare case and does not happens with all others! 🙂
Some times you may get less earnings by their poor Ad placement suggestions!
Recently I got a whole month decrement in my Adsense earnings just bcoz of the poor Ad placements provided by the Adsense Certified Partner!

Compared to my previous months' earnings, my last month earnings were declined by 3-4$ daily as I'm not getting many clicks on the ad placements which they suggested! They just let those placements on my site for 1 month and later when I changed 1 placement on my own, then I saw a hike of minimum 4$ every day! 🙁
Some times they behave cheap!
If we get any hike in our Adsense earnings then they say that it's all happened just because of them!

Actually, earnings in Google Adsense depends upon many factors! Just because of the proper Ad placements alone won't give you good results! The quality of the traffic plays a major role in Adsense earnings! If you get more traffic from USA, UK, Australia etc countries, then you have a scope of good earnings because the CPC of USA, UK are always high compared to India, China, Pakistan etc.

Well, coming to matter, when I get a hike in earnings on some random days, my manager (whom the Certified Partner company associated) tells me "See, our given placements are working excellent, this is why you should stay with our company ............ bla bla blah"!
But when I check my account reports that why I got a hike in earnings, then I found out that "on that particular day, I got more clicks from USA, UK than routine days, so as in general CPC of USA, UK are high, so I got more earnings on that day", simple logic! 😛
What official Google Adsense staff told me about them?
Recently I attended Google Adsense Publisher meeting in Kolkata, and got a chance to talk with official Google Adsense employees, so I personally talked about Adsense Certified Partners!

I asked the Adsense employee that "if anything happens to my adsense account in future because of any wrong Ad placements suggested by the Adsense certified partner company, so will your Google Adsense team takes care of my loss?"

His answer was "No, we don't have any kind of involvement in between you and Adsense Certified partner company! You should better ask this condition to that certified partner company only regarding any future loss of your's and then only decide to join them!"
---
---
---
Well, so what I want to say purely is, your journey with them will be profitable only if you choose a good company! Also even though it's a good company, you have to get good experienced manager for you!
So still confused whether to join them or not? Need my opinions? 🙂

So here we go,
My Opinions/Suggestions (So who should join this certified partner program):
---
If you have really huge traffic ( like 90 k + page views per day) and you're busy with content writing, other works on your site, then you can Join this program! But don't keep blind hopes that they will bring you a hike in your adsense earnings!
Or even though with average traffic you wanna try their services by paying them monthly, then you can try them for 2-3 months so that meanwhile you'll understand the whole scenario whether they can bring you profits or not!
See friend, this is not a rocket science to depend upon others to earn more money from your Adsense account!

Let me tell you an example,
If a person is investing more money on Google Adwords, then obviously he needs a google adwords consultant, because that google adwords specialist gonna give you proper suggestions as they already invested money earlier in this field! But coming to Google Adsense, you don't need any adsense experts help as you can learn everything by yourself everything by changing ad placements weekly as per your clicks reports! You just need to follow the official Adsense simple guidelines which you can read here. 🙂
Always remember one thing, once you join them, you can leave their company anytime if you don't like their services! There will be no bonds or agreements that you should stay with them for sure for 'n' no of months! 🙂

- Got it?
---
---
So here how it goes if you decide to join them,
So once you talked with them, and ready to give some amount of partnership every month, they will send you an email which contains the invitation to join their company! So you should click the "Accept Invitation" button and associate your Google Adsense account with them.

For example, check the below picture,


So now your normal Adsense account becomes 'Managed Adsense Account' and it'll be under full control of you and your certified partner company, which means they can also open your Adsense account from their side (anytime) and check each and every thing without your presence!
Personal Tip: So while talking with them regarding the partnership percentage, whatever percentage they say above 15, you just try to bargain it to get it as low as possible! 😛 For example, if they say that they want to take 20% every month, try to ask them for 14% instead of 20%. So make sure that you give only a few amount of percentage share to them which does not exceed more than 30% in any case!
---
---
Now Let's have a final round up regarding what other bloggers saying about their personal feedback regarding Google Adsense Certified partners!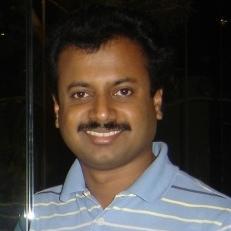 Tony John
@Techulator
I am tired of answering calls from Google AdSense Partners who promise to increase my AdSense revenue significantly. Sometimes they can be convinced just by saying "I am not looking for any such services" but other times it goes beyond limit and they want to know "why I don't want to increase my earnings". This is going too far now a days and some of them are really arrogant when I decline such services.
Since many people have asked me my opinion on using AdSense Certified Partners, here is my view on it.
All the bloggers who are making revenue from AdSense know how to use AdSense and how to optimize them. The AdSense partners have no magic with them to increase the revenue other than suggesting what we already know. In fact, most AdSense partners who call you are just sales people who have absolutely no practical experience with AdSense but just have the theoretical knowledge. Bloggers have much more practical experience and also have better knowledge on what works best on their blogs.
Some AdSense Partners have tried to prove that I am not using all possible optimizations. That's absolutely right. If I am not using certain optimizations, it is not because I don't know about them but is because either I don't want to use them or it's because there are technical limitations on my framework.
One of the biggest selling points of the AdSense partners is, "they can take care of the AdSense optimization and we can focus on our blogging work". That's completely wrong. They will only give suggestions and will keep asking us to make changes in the Ad placements. It will take too much time to implement their suggestions, much more than implementing our own thoughts. We will end up spending a lot of time discussing and debating with the AdSense partners.
To summarize, I believe it is absolutely useless for bloggers to take help of AdSense partners for managing their AdSense accounts. They can be useful for large organizations like popular news websites, ecommerce sites which have massive traffic but have no technical expertise to optimize AdSense placements.
As per technical part, a history professor do not know how to optimize Adsense. This is where people need trusted certified adsense partners. But finding a good one is a rarity.
Devendra Mishra


@DkDissets
They are just useless, Even my personal experience says that using them is more risky, seen many accounts got blocked because of Adsense Certified Partners
Vinay Murarka@V2Technosys
---
So that's it, guys! I just shared everything what I know so far, what I faced etc! So if you've any doubts regarding these Google Adsense Certified Partners, you can leave a comment below or you can personally ping me! Also let me know if you want to add any suggestions of yours regarding this topic!
I Hope you enjoyed reading this, so please share this article with your friends! 🙂