5) Hide Whatsapp Images & Videos From Phone Gallery!
As we all know that, the problem with Whatsapp is, all the images and videos in our Whatsapp chat will get saved in our Phone Gallery! So whenever any of our friends see our phone gallery, then all the pictures in WhatsApp chats will be visible to him/her! So this can be a privacy issue!
So in order to control this, I have a trick for you guys. Just follow this simple tutorial,
For Android Users:
1) Open the file manager App of your mobile.
2) Now your job is to find your 'Whatsapp media' folder in your file manager. In general, it'll be like Home >> SD card >> Whatsapp >> Media.
3) Now inside the "Media" folder, you will see a subfolder named "Whatsapp Images".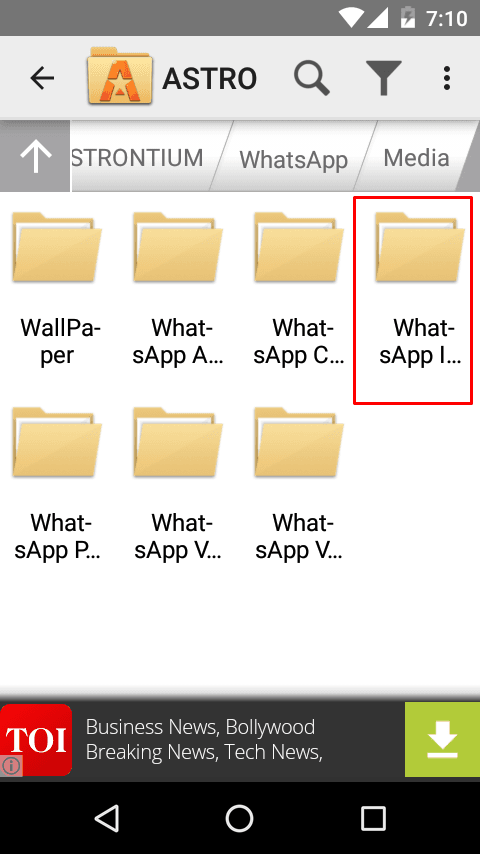 4) Now all you have to do is, Rename the "Whatsapp Images" folder to ".Whatsapp Images".
5) That's it!! So Simple na! 😀
For iPhone Users: 
If you are an iPhone user, then it is so simple for you compared to Android user! You can simply restrict the Whatsapp images Appearing in the Phone Gallery just by few clicks.
1) Open your phone "Settings", and then go to "Privacy" >> "Photos" >> Untick WhatsApp.
2) If you done all the steps correctly, then you will not see your WhatsApp Images in your Phone Gallery.
---
Please check Page 6 for the next trick!